In the past two years, due to the epidemic, the production order abroad has been severely disrupted, prices have soared, commodities are scarcely scarce, and there is strong consumer demand. Thanks to strong prevention and control policies, domestic factories can still produce products in large quantities at a low cost. For the production of products, ven if we add to the cross-border electric business platform,even if we increase the price and move it to the cross-border e-commerce platform, the cost performance is higher than that of foreign and local products. Therefore, now is the golden age for cross-border e-commerce.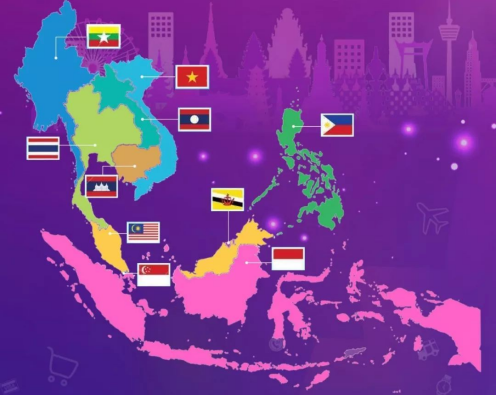 Among the many overseas markets, Southeast Asia is the closest to us, with the lowest entry barriers, and also has a lot of consumer recognition, so it is very suitable for small and medium-sized sellers to settle in and make money. However, it is not so simple to make money. Sellers need to consider how to complete the entry process of the platform, how to decorate the store, how to choose the first station to enter the store, how to complete the selection of products at the initial stage of opening the store, pricing and new products. At that time, professional selection tools is essential. And Ginee Data Scraper is currently a popular professional cross-border e-commerce product selection tool. The Ginee scraper is a popular product selection tool for cross-border e-commerce.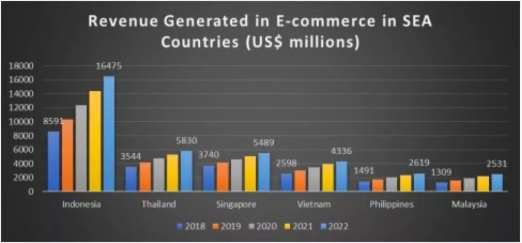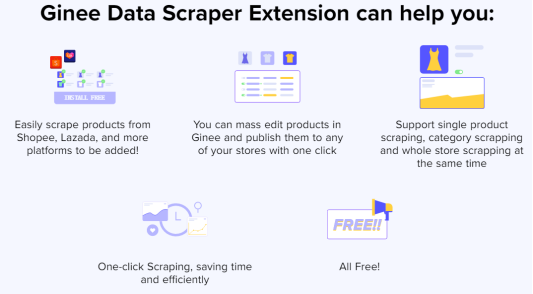 Currently, Ginee Data Scraper connects to several large platforms and independent stations, including Shopee and Lazada, etc., and help sellers analyze demand and track product development in real time, and to develop refined operations on each platform. It has a series of practical functions, such as fast site building, data analysis, shipping and revenue management, warehouse management, unknown rights management, financial management, general customer service chat intelligent management, and supports free trial, which is welcomed by the majority of Shopee and Lazada sellers, so that sellers can quickly achieve real profits.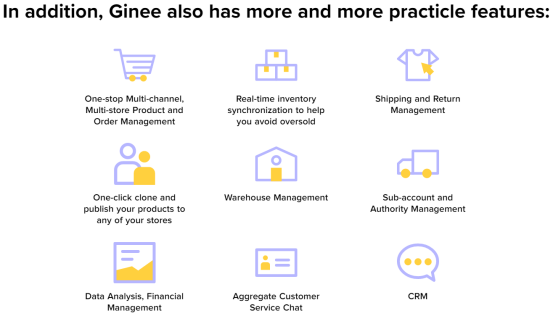 Google extensions search Ginee Data Scraper or directly visit https://www.gineetools.com to download and use.