In the era of globalization, culture and customs are also widely spread with constant communication around the world. For example, Christmas and Black Friday in Europe and the United States are also popular sales in China, and China's Double Eleven and Double Twelve are also popular in overseas regions. In Southeast Asia, which is influenced by both cultures, a new wave of shopping frenzy is brewing as Double 12 and Christmas are approaching. Sellers operating E-commerce platforms such as Shopee and Lazada in Southeast Asia are welcoming sales opportunities.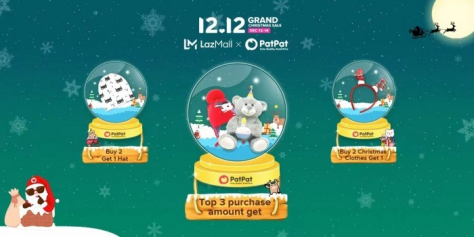 However, it is not easy to seize this opportunity. You need to do a lot of work. The selection of products is the most important, which requires you to fully understand the demand of the Southeast Asian market and hot-selling products, according to different products in different regions of consumption habits, according to the consumption level and your own profit pricing, and research on the characteristics of different groups of people. However, this requires a lot of time, energy, and a certain level of professionalism. Is there a simpler way to select products? Of course there is, that is to have a professional selection tool, such as the professional lazada selection tool Ginee Data Scraper.

The lazada product selection tool can obtain data from more than ten cooperative platforms such as shopee and lazada, and can perform detailed analysis on industry and product data, from overall data to SKU data for each product, allowing merchants to follow detailed industry category trends , hot-selling products and other data to quickly determine the current hot-selling products and products that can become popular products, and then choose products that are more suitable for stores, and allow store products to obtain more traffic.

In the upcoming 12.12 shopping festival, if you are still struggling with how to choose products, you can search for Ginee Data Scraper in Google extensions or visit https://www.gineetools.com directly to download the lazada selection tool to help you choose products quickly.